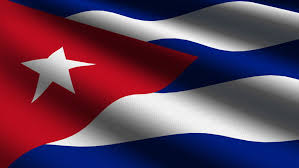 "Current Cuba-U.S. Relations: Cuban Resistance to the US Ideological and Political War and Perspectives on the Blockade."
"A Tribute to Fidel Castro on his 90th Birthday"
The following is the Communiqué from La Table de concertation de solidarité Québec- Cuba (Round Table Coordinating Committee of Quebec-Cuba Solidarity):
Dear friends,
We are very pleased to invite you to our two activities sponsored by La Table that will take place as part of the World Social Forum Montreal 2016, August 9 to August 14, 2016.
We are proud to rely on lecturers Claude Morin and Arnold August, our reliable friends and collaborators. Please assist us in spreading the word by using social media at your disposal.
In solidarity,
Sean O'Donoghue,
Secretary of La Table
Another world is needed. Together it is possible!
info@solidaritequebeccuba.qc.ca
Activity One. This panel will deal with the history of Cuba-US relations from the Cuban point of view. It includes a special focus on the current situation with emphasis on the blockade.
"Current Cuba-U.S. Relations: Cuban Resistance to the U.S. Ideological and Political War and Perspectives on the Blockade."
Speaker:
Arnold August, author and journalist, Montreal
The talk will be given in French, with simultaneous translation into English. Questions can be asked in English, Spanish or French with answers from the speaker in the corresponding languages.
Conference
August 11, 2016 9h00 – 11h30
Cégep du Vieux Montréal (Local 4.82) 255, rue Ontario E Montréal, Qc Here is the link to our activity on the web site of the World Social Forum:
https://fsm2016.org/activites/relations-actuelles-cuba-etats-unis-resistance-cubaine-a-la-guerre-ideologiquepolitique-etasunienne/
Activity Two
Round Table: "A Tribute to Fidel Castro on his 90th Birthday"
This August 13, 2016, Fidel celebrates 90 years of a life he has assumed as few men on this planet. His stature as champion of human development and international solidarity has made Cuba a significant player on the world stage. His longevity has made him the most experienced leader in the world, a tireless fighter for all the causes that have universal value ( education, health, peace, solidarity, justice,  environment protection, against hegemony, plunder, and neo-liberalism). Fidel certainly stands among  men of exception. This anniversary calls upon us to explore certain aspects of his work and personality.
Speakers:
Claude Morin, Honorary Professor, Department of History, Université de Montréal
Arnold August, author and journalist, Montréal
The presentation will be in French, with simultaneous translation into English and Spanish
Round Table
August 12, 2016 9h00 – 11h30
Université du Québec à Montréal – Pavillon SH (Local-2420) 200 rue Sherbrooke O Montréal, Qc, Montréal, Canada
See the WSF web site on this event here:
https://fsm2016.org/activites/table-ronde-en-hommage-a-fidel-castro-pour-ses-90-ans-homenaje-a-fidel-castro-en-su-90-cumpleanos-a-tribute-to-fidel-castro-on-his-90th-birthday/
Hope to see you there!